LAMENT FOR THEODORE
The intended  album will feature original works to honor Theodore Antoniou who passed away on December 26, 2018.
Theodore Antoniou used to write Laments for friends he lost. 
About Theodore Antoniou:
(Febr. 10, 1935 - Dec. 26, 2018), one of the most eminent and prolific contemporary artists, led a distinguished career as composer, conductor, and professor of composition. He studied violin, voice, and composition at the National Conservatory and the Hellenic Conservatory in Athens, with further studies in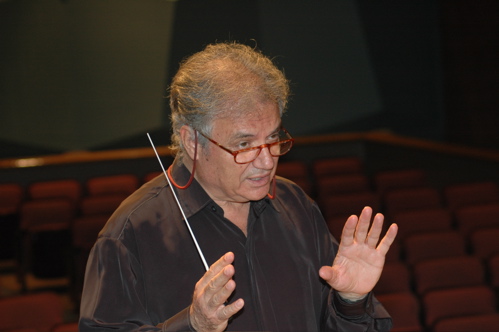 conducting and composition at the Hochschule für Musik in Munich, and the International Music Center in Darmstadt. After holding teaching positions at Stanford University, the University of Utah, and the Philadelphia Musical Academy, he became professor of composition at Boston University in 1978.
As a conductor, Professor Antoniou was engaged by several major orchestras and ensembles, such as the Boston Symphony Orchestra Chamber Players, the Radio Orchestras of Berlin and Paris, the Bavarian Radio Orchestra, the Tonhalle Orchestra (Zurich), the National Opera of Greece, and the Berkshire Music Center Orchestra. In 1974 he became assistant director of contemporary activities at Tanglewood, a position he held until 1985. An ardent proponent of new music, Professor Antoniou founded various contemporary music ensembles, including ALEA II at Stanford University; ALEA III, in residence at Boston University; the Philadelphia New Music Group; and the Hellenic Group of Contemporary Music. He was also director of the ALEA III International Composition Competition, president of the Greek Composers' Union since 1989 and director of the Experimental Stage of National Opera of Greece.
Many of Professor Antoniou's compositions were commissioned by major orchestras around the world, and around three hundred of his works have been published by Bärenreiter Verlag (Germany), G. Schirmer (USA) and Philippos Nakas (Greece). He received many awards and prizes, including the National Endowment for the Arts Fellowship grants and the Richard Strauss Prize, as well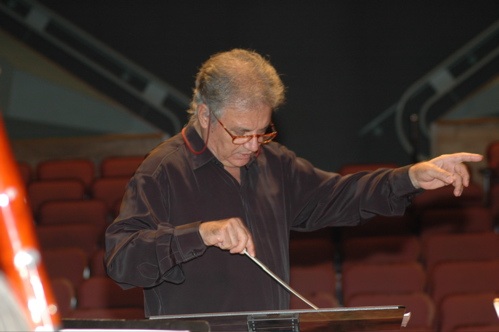 as commissions from the Fromm, Guggenheim, and Koussevitzky Foundations, and from the city of Munich for the 1972 Olympic Games. He was recognized with ASCAP Awards for several years, and in 1991 he was awarded the Metcalf Award for Excellence in Teaching by Boston University. In December 1997 he was presented with the Music Award from the Greek Academy of Arts and Letters, one of the most prestigious awards and the highest academic distinction in music; and in January 2000, the Hellenic Broadcasting Corporation awarded him the Dimitri Mitropoulos Award for his lifelong contribution to music. In 2004 the University of Vienna and the Alfred Töpfer Foundation of Hamburg, Germany, awarded him the prestigious Herder Prize, in recognition of his contribution to mutual cultural understanding and peace among the countries of southeastern Europe. Kodaly, Lutoslawski and Penderecki are among the personalities awarded this Prize. In January 2005 the Ionian University conferred upon him an honorary doctorate, while in December 2005 the CFA faculty of Boston University awarded him with «The Distinguished Faculty Award», an award which is presented to honor CFA faculty members for their outstanding achievements, contributions to the arts, and distinguished service to the community.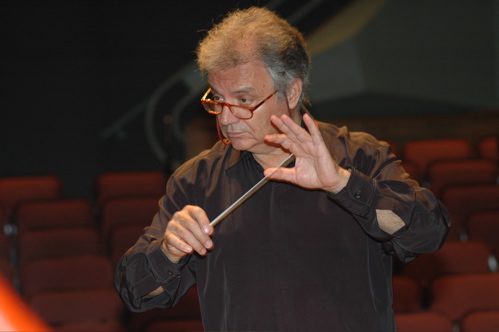 Theodore Antoniou's works are numerous and varied in nature, ranging from operas and choral works to chamber music, from film and theatre music to solo instrumental pieces — his scores for theatre and film music alone number more than a hundred and fifty compositions. Among his works, the opera Bacchaepremiered in the Athens Festival in Greece. His newest opera, Oedipus at Colonus, commissioned by the SWF (Sued-West Funk), Baden-Baden, in Germany, received the prestigious Music Award presented by the Hellenic Union of Music and Theatre Critics. For his theatre music, he has also been awarded with "Karolos Koun" award (he was the first one to receive it in 1988) and the "Dimitris Mitropoulos" award (for 2006) by the Museum and Study Centre of the Greek Theatre and the Judging Committee for Distinguished Awards awarded to stage artists, in appreciation of his prominent presence in that area until today. His most recent distinctions are the "Commander of the Order of Honor", presented by the President of the Hellenic Republic (February 2007), Professor Emeritus at the College of Fine Arts at Boston University (October 2008), an Honorary Doctorate bestowed upon him by the National and Kapodistrian University of Athens (March 2009), and the 2011 "Honoring Greek Culture Award" of Harvard University. In May 2014 he became a full member of the Academy of Athens. (source.:https://www.aleaiii.com/theodore-antoniou)
About Call for Recording:
LAMENT FOR ANTONIOU

Dr Iwona Glinka (Athens-based flutist) is seeking for the new original works to honor Theodore Antoniou who passed away on December 26, 2018.  Submissions must be not yet commercially released on recording. It is acceptable if the music has been disseminated on the Internet via YouTube, Soundcloud, personal web sites, etc., as long as a commercial recording has not yet been produced.
It is highly recommended to research music by Theodore Antoniou.

Compositions must be scored for solo flute (bass, alto), and may include electronics. Works may not exceed 3 minutes in length. The style is open to the taste of the composer.

The intention for selected submissions is to present them in live performance in programs and then to record them for a CD made up exclusively of submissions from this call to be released on Phasma Music Label Full physical and digital distribution via Naxos. 

Four-stages submission process:

First stage until July 31, 2020

- All works will be titled "Lament for Antoniou"
- No works over three minutes will be reviewed
- Hand written score is not accepted
- Provide a maximum 50-word biography and 50-word program notes in English
- Upload a score as a PDF file to info@phasma-music.com
- Audio recording of the piece (MP3 preferable, though MIDI rendering is acceptable)
Second stage until August 31, 2020 


- Agreement signing 

- There is no fee, only some donations for physical albums.

Third stage until November 30, 2020

- Concert and Recording (in Warsaw by the award winning sound recording engineer). 

Fourth stage until December 31, 2020

- Sending to composers copies of CD album.